News
GeoTREE Center at UNI Capitol Day
Posted Feb. 22, 2016, 3:41 p.m.
GeoTREE Center Director John DeGroote and student research assistant Megan Schneider attended the 2016 UNI Day at the Iowa State Capitol on February 24. This was an excellent chance to explain to state legislators, staff, and others the important work that UNI does across the state of Iowa. Megan got the chance to personally meet her state legislators including receiving a tour of the Capitol.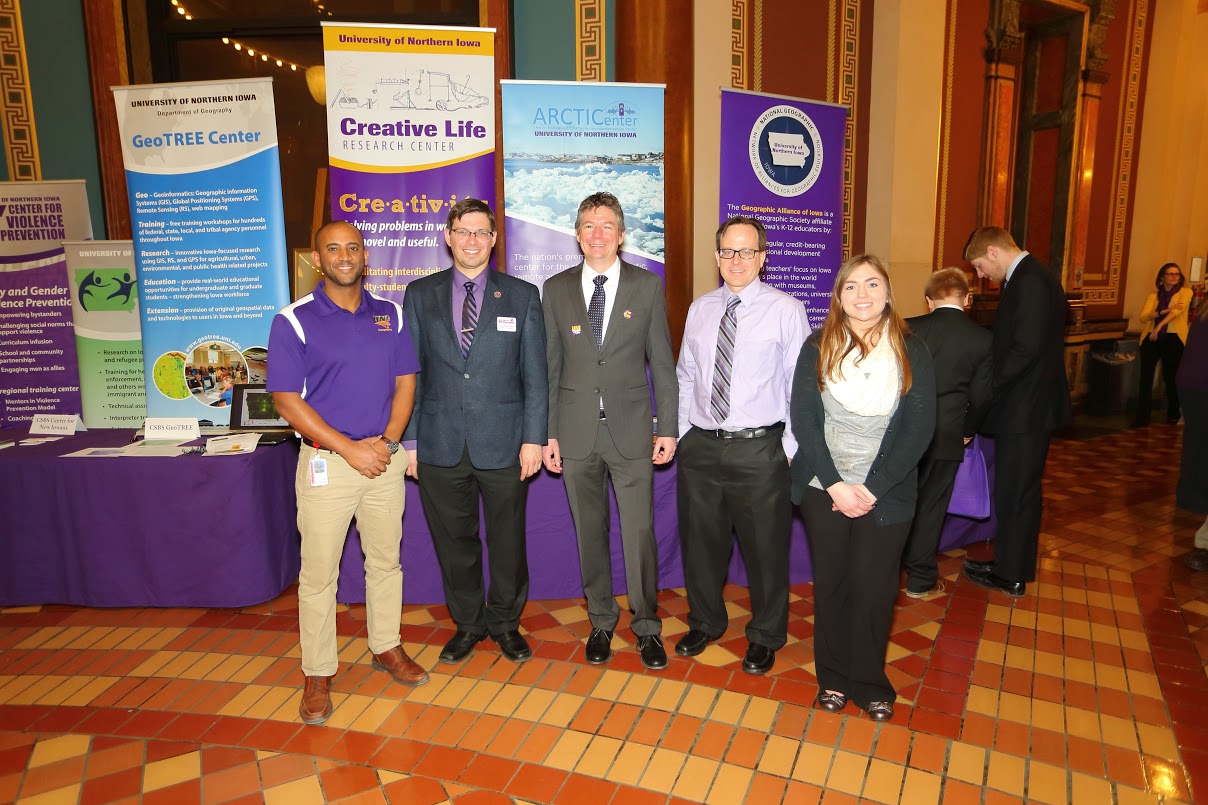 Urban Stormwater Modeling Project
Posted Feb. 22, 2016, 3:41 p.m.
As part of an Iowa Department of Agriculture and Land Stewardship project, the GeoTREE Center is working on developing databases and carrying out urban water quality/quantity modeling for several watersheds in Iowa. This work is being carried out in Indian Creek in Linn County, Catfish Creek in Dubuque County, Easter Lake in Polk County, and Storm Lake in Buena Vista County. The GeoTREE Center will use these watersheds as demonstrations projects for the use of a GIS-urban stormwater modeling system to effectively characterize urban runoff and the potential for improvements with the introduction of Best Management Practices (BMPs).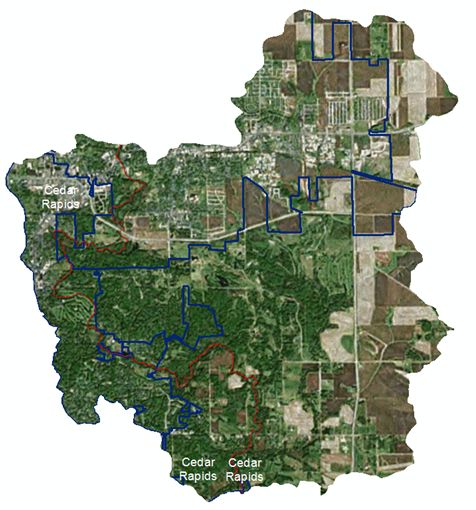 Iowa Solar Radiation Potential Mapping
Posted Feb. 22, 2016, 3:41 p.m.
The GeoTREE Center is presently working on an Iowa Economic Development Authority Energy Office funded project. The goal of the project is to model solar radiation potential for the entire state of Iowa. The modeling utilizes Light Detection and Ranging (LiDAR) topographic data and ArcGIS Solar Radiation modeling tools. The result is modeled monthly and annual solar radiation for every location in the state. The GeoTREE Center is also developing a public facing web mapping application to display the results.